The following grant opportunities can help support you with the cost of carrying out essential maintenance and repairs to your building. Investing in regular maintenance work to your building now can significantly reduce your longer term costs.
Preventative Maintenance Micro-Grants
Churches in Yorkshire with small congregations or limited financial means are currently eligible to apply for a Preventative Maintenance Micro-Grant, when they book a Rainwater Goods Maintenance Service through the MaintenanceBooker system. 
If the cost of a Rainwater Goods maintenance service is a financial problem, the National Churches Trust, with its partner the Pilgrim Trust, can currently offer grants to churches in Yorkshire to cover 50% of the cost of the building's first gutter clearance service. As the service becomes available in other parts of the country, from late April 2018, churches in other regions will also be eligible to apply and the grant offer will be amended to up to £500 towards the cost of the service. 
Once you have quotes in place, and before work has started on site, please submit your grant application to us online identifying your preferred quote. You should normally hear if it has been successful in less than four weeks.
If you have been awarded a grant you can claim your grant from the National Churches Trust after your building's Rainwater Goods Maintenance Service has been completed. Simply pay your final invoice and email a copy to grants@nationalchurchestrust.org.
More information and details on how to apply for a Preventative Maintenance Micro Grant.
---
Maintenance Grant Programme
The National Churches Trust is piloting a new Maintenance Grant Programme in partnership with the Pilgrim Trust, offering awards of between £500 and £3,000 to encourage churches to act on small, urgent maintenance issues and repairs to church buildings.
These maintenance issues/repairs must have been identified in a recent Quinquennial Inspection Report, condition survey or report by a gutter management contractor, and be costed up to £10,000.
Proposed works must be to the main church building, and applicants must be able to show they have already raised 50% of the total repair costs, and to have obtained two quotes for the works.
More information and details on how to apply for a Maintenance Grant.
The next deadline for Maintenance Grant applications is 10 May 2017 for a July decision.
---
Listed Places of Worship Grants Scheme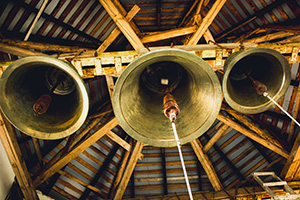 The Listed Places of Worship (LPW) Grant Scheme gives grants that cover the VAT incurred in making repairs to listed buildings in use as places of worship. The scheme covers repairs to the fabric of the building, along with associated professional fees, plus repairs to turret clocks, pews, bells and pipe organs.
The Scheme has been run by Department for Culture Media and Sport (DCMS) with a focus on preserving heritage in the fabric of our UK listed places of worship. Since its establishment in 2001, the Scheme has adapted to changes while continuing to support places of worship by delivering the fairest possible system of making grants and ensuring that all faiths and areas of the UK are equally able to make use of scheme.
Funded up to £42m, the LPWS has paid out £151m since its inception and assisting over 13,000 buildings. The LPW scheme presently receives approximately 4000 applications per annum.
More about the LPW Grant Scheme and to apply for a grant.
---
Grants from the Yorkshire Historic Churches Trust (YHCT)

The Yorkshire Historic Churches Trust awards grants for a whole range of repairs and restoration across all denominations in Yorkshire. In the last 10 years grants to individual churches have ranged from £250 up to £112,492. The majority of the grants awarded are for fabric repairs which includes rainwater goods.
As a result of the Trust's support Yorkshire churches are now in better condition than they were 25 years ago.
More information on the YHCT's grant programme and how to apply for a grant