Keeping up with church building maintenance is an expensive and time consuming process, failing to keep up with maintenance is ultimately even more expensive and time consuming! That is why it is good to have some practical (and potentially financial) help in the form of 'MaintenanceBooker', the online maintenance procurement tool.
At St Peter's in Macclesfield we've been trying to keep on top of our gutter cleaning and finding this quite a challenge. In the past the more easily accessible aisle gutters have been cleaned by volunteers, but as this involves working at height with ladders we have decided that this is no longer acceptable. The higher, nave gutters have been largely ignored!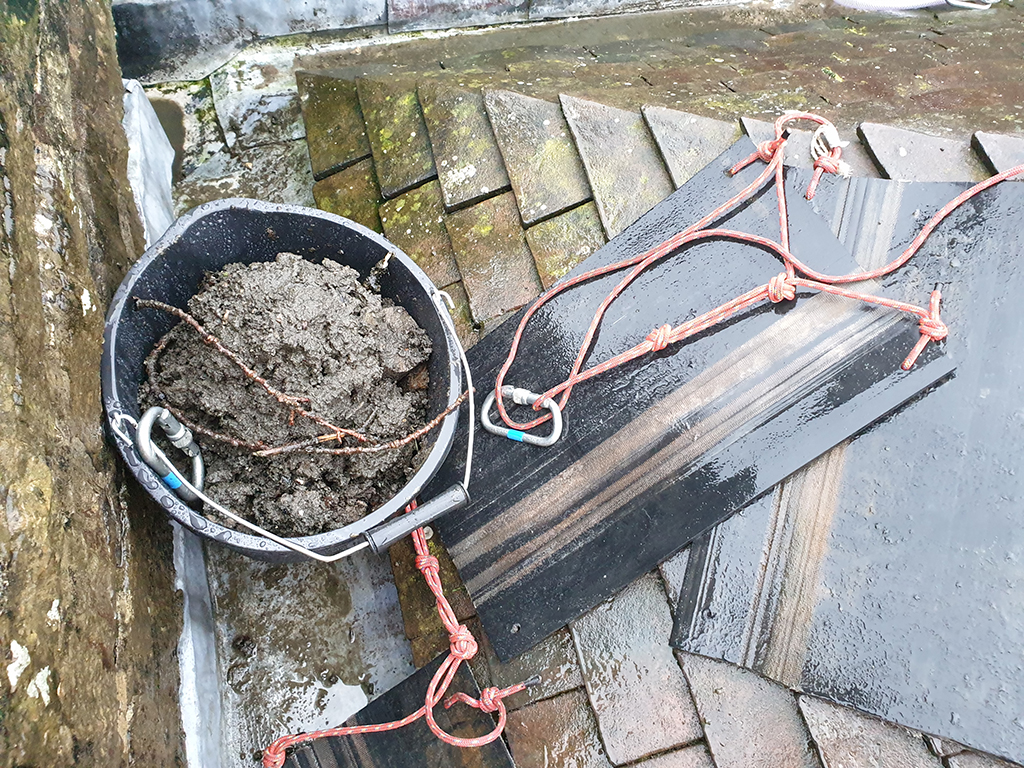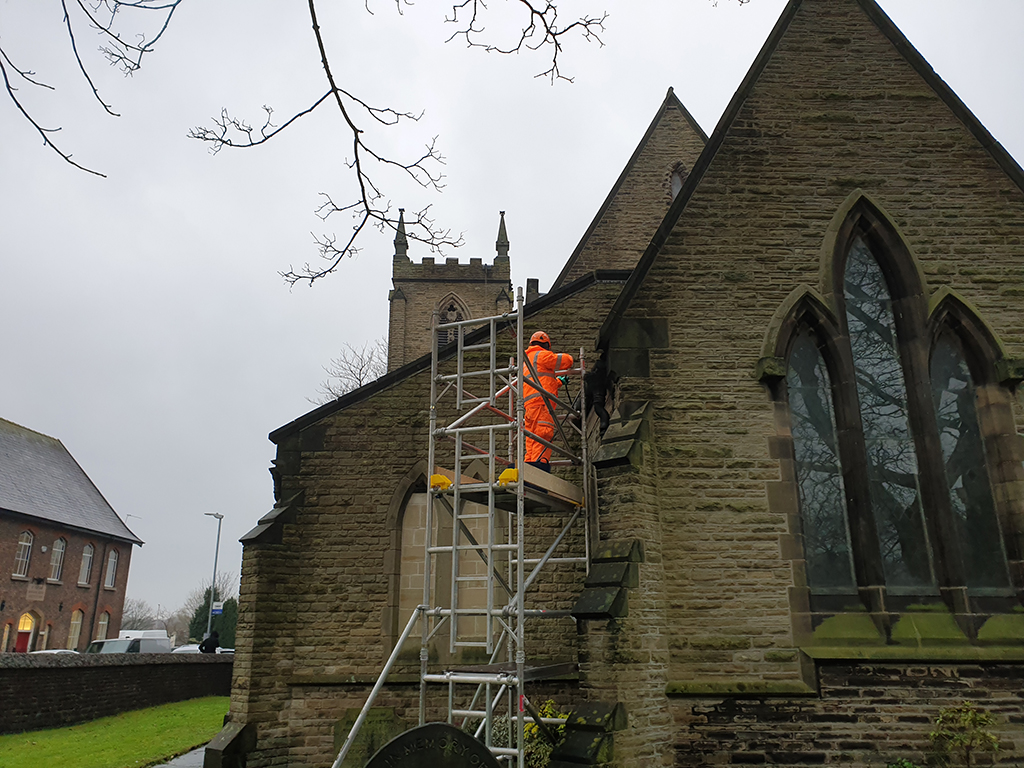 Finding the right contractor for gutter cleaning is not easy – they need to be properly insured, have robust safety procedures, appropriate access equipment and methods, to be trustworthy and affordable! The advantage of MaintenanceBooker is that all the contractors on the system have been through a vetting procedure so you know they can do the job in an acceptable manner, and when they place their bids, you can have a look at the feedback they have received from other recent jobs.
We had three responses to our enquiry on 'MaintenenceBooker', we chose Rappel who completed the work on a damp, grey day in January. A few days before they were able to send me the RAMS (Risk Assessments and Method Statements) specific to our job, so briefing them, preparing a 'Working at Height Permit' and getting them set up was simple and quick. The work was completed within the day. It didn't all go to plan! The SkyVac was unavailable, I think it had broken down on a previous job, so all the work was completed using rope access. This was covered by their RAMS so did not present a problem. We were very happy with the attitude of the team that carried out the work and on completion they provided lots of photos of our nice clean gutters so we could see the results.
The icing on the cake was a grant from The National Churches Trust to help with the cost.