Regular checks area vital part of church maintenance. Getting into the habit of monthly checks is not only good building management but could also save money on repairs.  
The Diocese of Monmouth have created this colourful Maintenance Calendar. A pdf is available for download here.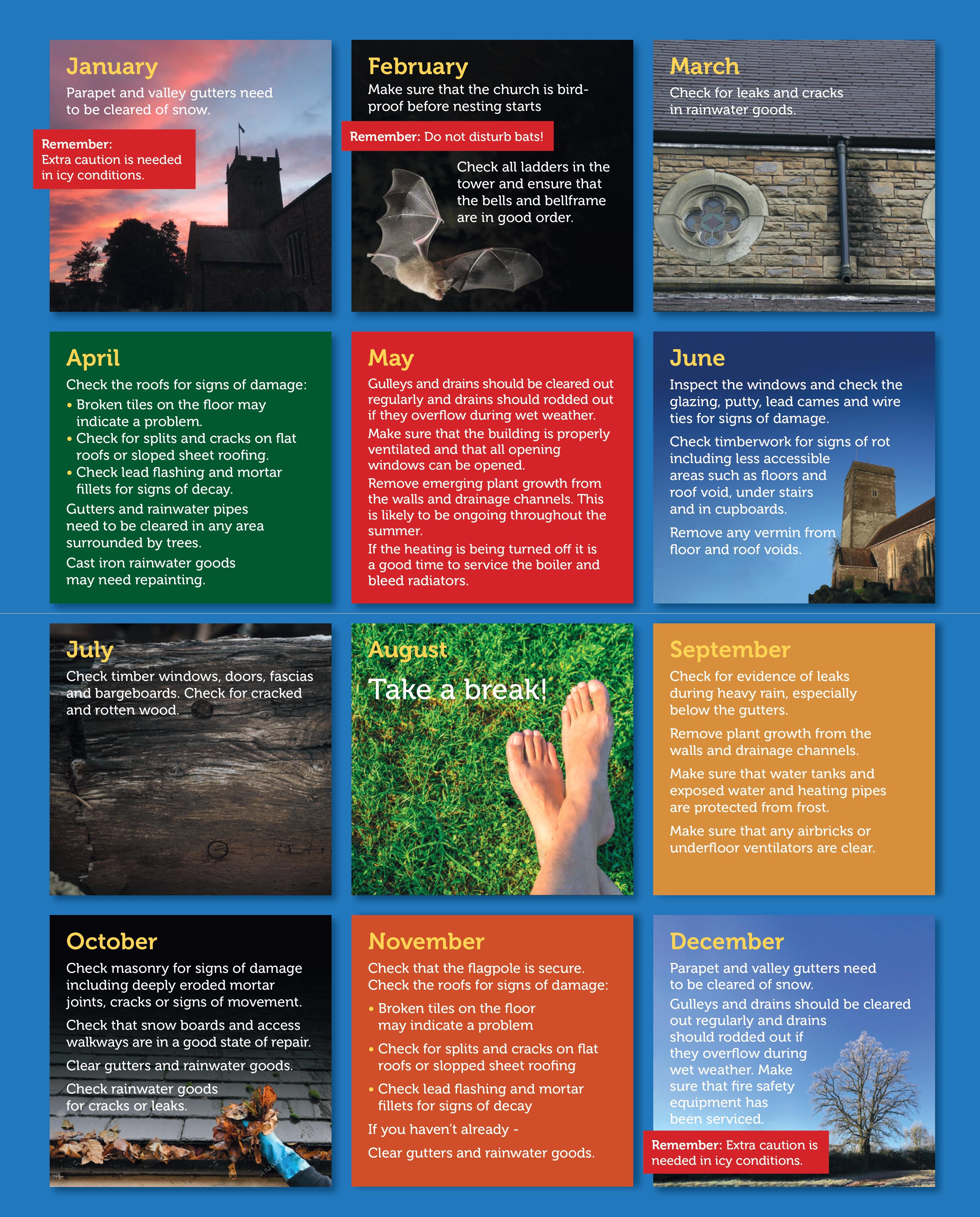 The Society for Protection of Ancient Buildings have a wide range of resources including Maintenance plans and toolkits.  They can be viewed here.
The Church of England has also produced a Calendar of Care which can be accessed here.