A huge thank you both to MaintenanceBooker and Ben Jenkins for the professional and efficient way in which the task of clearing the gutters and downpipes has been organised and completed for St Mary's.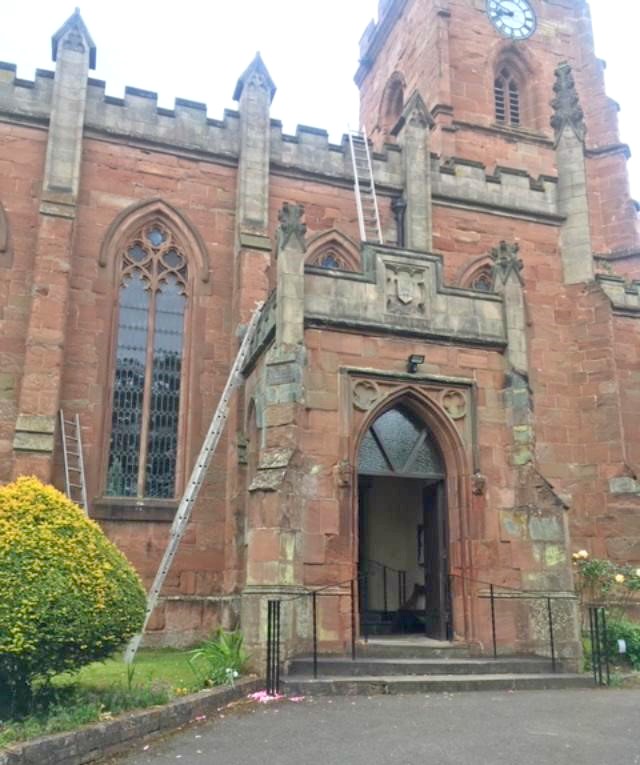 MaintenanceBooker was easy to use and saved a lot of time in having to contact multiple companies to obtain quotes.
Ben Jenkins carried out the work quickly, efficiently and to a very high standard including a very comprehensive report with photographs, following the work, that we were able to access via MaintenanceBooker.
As an added bonus the National Churches Trust were able to offer us a grant towards the cost of the work for which we were very grateful.
A job well done has ensured that we can avoid any further damage due to blocked gutters and downpipes.
Images of the church following the gutter clearance: